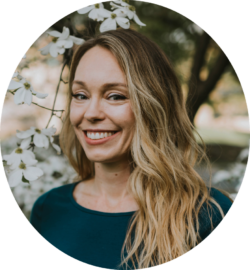 Dr. Alicia Johnson, ND
Naturopathic Doctor and Acupuncturist
Alicia Johnson is a licensed Doctor of Naturopathic Medicine. Her areas of expertise include medical weight loss, hormone balance, fatigue, anti-aging, and mood disorders.
Dr. Johnson has a passion for getting to know her patients and working together as a team to address even the most complicated health concerns.
Dr. Johnson utilizes natural, non-invasive therapies to treat many common conditions such as menstrual irregularities, menopausal symptoms, depression, anxiety, obesity, infertility, low testosterone, fatigue, digestive problems, and many other chronic conditions.
Dr. Johnson is a graduate from Southwest College of Naturopathic Medicine in Tempe, AZ. She received her acupuncture training from the Phoenix Institute of Herbal Medicine and Acupuncture. Prior to medical school, she received her Bachelors of Science in Life Sciences with a secondary degree in Gerontology, the study of aging. Dr. Johnson's patients are treated individually with a combination of Bioidentical Hormone Replacement recommendations, acupuncture, nutritional supplementation, botanical medicine, dietary counseling, homeopathy, and lifestyle counseling. This unique, individualized approach is effective for improving the outcome of almost any chronic health condition because many chronic diseases simply do not respond well to simple pharmaceutical treatment.
For more information on Dr. Johnson, please visit her website at aliciajohnsonnd.com

Dr. Megan Little, ND
Naturopathic Doctor
Dr. Megan Little completed her training in Portland, Oregon at the National University of Natural Medicine, one of the leading accredited institutions for naturopathic medical education in North America.
Naturopathic medical training involves being trained as a primary care doctor, with the addition of botanical medicine, homeopathy, nutritional medicine and Naturopathic Manual Therapy to the curriculum. While in school Dr. Megan participated in clinical rotations in women's health, pediatrics, and primary care. Following school she went on to study Craniosacral Therapy through the Up ledger Institute.
Dr. Megan's favorite tenant of Naturopathic Medicine is Doctor as Teacher, and therefore, it is a foundation of her practice. With a background in health education, Dr. Megan likes to empower her patients to learn how to make the right decision for their health needs. For more information please see her website at drmeganlittle.com.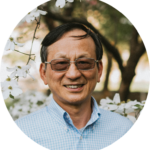 Ken Yang, LAC
Acupuncturist
Aspire Health is very proud to be able to offer Ken Yang's services. He has had great success in treating severe pain and inflammation. He is an expert in Post-herpetic Neuralgia (PHN), Complex Regional Pain Syndrome (CRPS), Restless Leg Syndrome (RLS), and a variety of other neuropathies (problems with the nervous system). For years we have also referred our most complicated pain and women's health cases to him with great success. He also effectively treats metabolic syndrome, hearing impairment, infertility, irritable bowel disease (IBS, Chron's, Ulcerative Colitis), and auto-immune disorders (hives, lupus, allergies, asthma, rheumatoid arthritis, and osteoarthritis). Chinese medicine often has great success with other conditions that have not been named or diagnosed.
Ken Yang has been practicing since 1986 and brings a wealth of experience to the practice. He holds a Doctorate of Oriental Medicine.  He bring advanced experience with his extensive training at Xiamen University Hospital, China Medical University Hospital and Taipei Municipal Oriental Medicine Hospital. His acupuncture techniques are unique and can often help those that have otherwise not had success.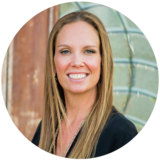 Dr. Cristyn Watkins, MD
Telemedicine Physician
Dr. Cristyn Watkins completed her medical training in New York City and New Jersey. She is board certified in Family Medicine and is currently pursuing her second board certification in Integrative, Metabolic, and Nutrition Medicine. She focuses her entire practice on medical aesthetics, healthy aging and wellness.
Dr. Watkins provided excellent primary care services as the CMO at St. Joseph Hospital. She is now the medical director and a physician/founder/owner of aNu Aesthetics and Optimal Wellness, which runs a telemedicine facility out of Aspire Health.

Jay Farias
Office Manager
Jay brings over five years of management experience to the practice.  He has a Mechanical Engineering degree from Kansas State but quickly transitioned into project management.  He enjoys solving problems through innovative thinking and technology.  His attention to detail and focus on process improvement is what helps keep the office running smoothly.  Jay is also a certified personal trainer and passionate about helping people to improve their lives in every aspect.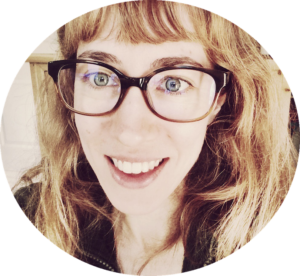 Sam McDonald
Receptionist
We are thrilled to have Sam as part of our team.  She brings over 8 years of experience managing holistic health care patients.  From her satellite office, Sam works tirelessly even when we are closed to make sure your calls and emails are addressed. Her commitment to your health, as well as her kindness and patience, are truly a gift.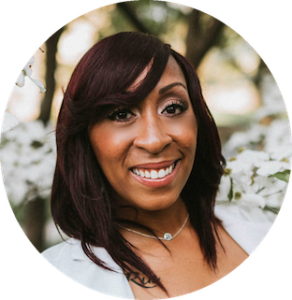 Lavita Green
Phlebotomist
LaVita is the Owner of CareSticks Mobile Phlebotomy Services. She has serviced the Healthcare industry for over 13 years as a Medical Assistant, Corporate Wellness Coach, Health Screener & Phlebotomist. LaVita has been "The face of Corporate Wellness" for the last 5 years. After receiving her Degree in 2005, she worked for a business owner who trained & inspired her to start a Mobile Phlebotomy business. While working in her field, LaVita researched the knowledge of how mobile phlebotomy worked in other cities. She then gained a passion to find or create a mobile phlebotomy network in the Kansas City Area.  LaVita made a name for herself in the industry by individually partnering with companies and laboratories locally and nationally. These partnerships opened the doors for Caresticks to "turn the lights on!" 4 years later CareSticks now contracts with companies such as The DDC, Thermo Fisher Scientific, True Health Diagnosis, Spectracell Laboratories, Ehealth Screenings, Phleb-Finders, & a number of staffing facilities, local Dietitians, hospitals, & Health and Wellness Centers. When LaVita isn't running CareSticks or lab orders, you can catch her on the track with her super fast 14 year old daughter Aaliyah & battling board games with her 8 year old son KyRin. LaVita believes health is wealth, business is business, and family is everything!